Welcome to Mills and Company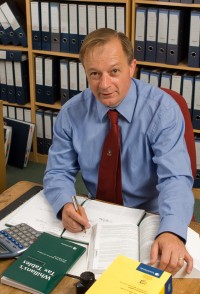 Who we are - Established in 1988, Mills and Company is a small practice offering a comprehensive range of accountancy, business planning, and tax consultancy services in East Kent.

What we do - Working in partnership, we can help you develop and grow your business, whether established or just starting out. We can help with business plans, implementing record keeping systems, dealing with PAYE and VAT etc. We offer advice and support on all aspects of your bookkeeping, accounting and payroll needs, whether manual or computerised and can provide training for you and your staff.
Other services - Our core business is accountancy. We prepare accounts and tax returns for our clients, whether sole traders/ practitioners, partnerships, or limited companies. The range of services we offer includes payroll, VAT and other returns.

We also offer services and support for non-business clients, such as the preparation of self-assessment tax returns for directors and higher rate taxpayers.

In recent years, we have developed "taxbrief," a specialist tax advisory service. It provides a consultancy and planning service on aspects of Capital Gains Tax, Income Tax, Corporation Tax, and VAT. It is also designed to assist students preparing for taxation examinations by providing web-based support.

Our philosophy - We strive to provide the highest standards of service to our clients. Our practice grows by recommendation from existing clients.

We would be happy to meet with you to discuss your requirements further. Initial consultations are free of charge.

Tony Mills